The Empathic Leader
An intensive 12 week training in nonviolent leadership
January 19th 2024 – Fridays, 3:00-4:30 GMT
Welcome to an intensive training and mentoring experience dedicated to honing your emotional intelligence, empathy, and compassionate communication skills through Nonviolent Communication.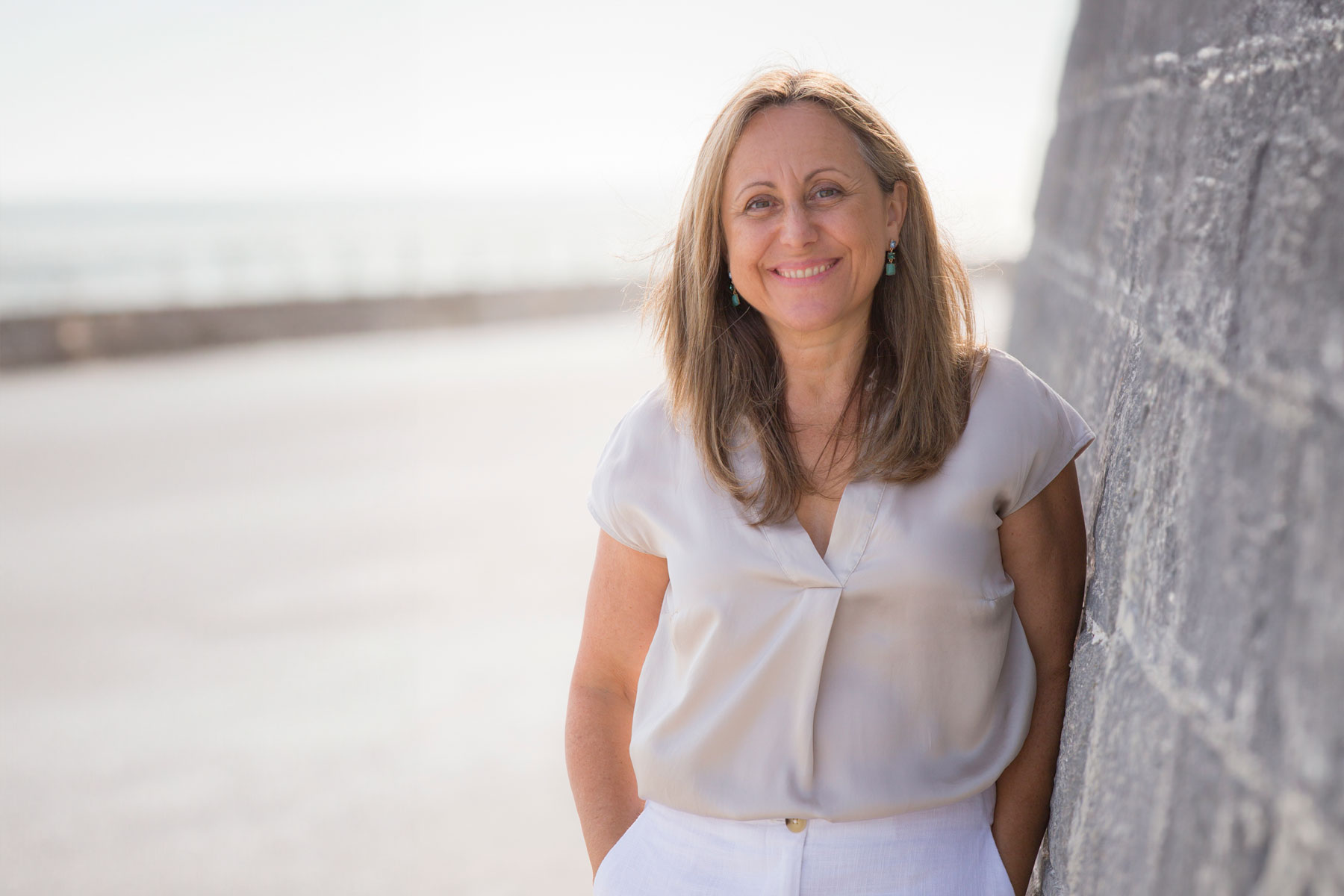 Our program is designed to inspire individuals like you to excel, fostering unity, turning conflicts into team cohesion, living by your values, and actualizing your vision for change through authentic and compassionate interactions.
Empathy is increasingly recognized as the paramount quality in leadership. Although empathy is inherent in all of us to varying degrees, the art of empathetic communication and the cultivation of inclusive, collaborative relationships require deliberate practice.
Our immersive training aims to heighten your awareness and bring about tangible behavioural change. We'll help you unlearn communication strategies that hinder effective dialogue and equip you with the tools to achieve more constructive outcomes in your relationships. As a course participant, you'll join a community of managers and leaders, engaging in experiential learning and practice. Our curriculum draws from neuroscience research, complex systems theories, and the principles of Nonviolent Communication (NVC), all tailored to the context of team management and organizational leadership.
Together, we'll delve into integrating empathy into your unique leadership style, analyze your interpersonal challenges, and explore strategies for moving forward. Our one-on-one coaching sessions will further personalize the material to your specific needs and situation. Join us on this transformative journey to master the skills that will set you apart as a compassionate and effective leader.
Why Empathy Skills Matter for Leaders
Forbes identifies empathy as the most crucial leadership skill in two recent articles. Research backs up this assertion, showing that empathic leadership enhances organizational effectiveness, well-being, employee retention and innovation. Empathy isn't just a nice-to-have skill; it's a must-have for successful leadership and for improving organisational outcomes, including the bottom line. Explore more in our blog post The Empathy Advantage: Why Empathy Skills Matter for Leaders. Learn how empathy can transform your leadership style, fostering a culture of care and harmony.
Course Format
I consider this course an intensive experience of professional development in leadership. I hand-hold leaders through their personal path of increasing awareness of what is not working in how they are relating to their teams and directing their projects, envision what is possible and help them equip themselves with the skills to change old behaviours. This course is thus designed as a very practical experience to enable this behavioural change through a mixture of teaching, group coaching, individual coaching and mentoring. The course includes:
12 Live virtual calls (Zoom)
We will meet once a week for 90 min live calls, at a time to be determined (past cohorts have tended to meet on Fridays, 15:00-16:30 GMT (UK)), starting January 19th, 2024 and ending in April 12th, 2024.
Group coaching
During the live calls, we will use real life examples to practice skills and offer real feedback to help you progress. We will review past conversations and situations and prepare upcoming ones. 9 of the calls will present theoretical aspects as well as their implementation, and 3 calls will be purely practical.
3 Individual coaching calls (virtual)
You will have 3 one-to-one coaching calls with Nati, to customise the materials to your specific needs and help you integrate the skills more deeply. They will be scheduled when it is convenient to you, the first one before the start, and the other two on weeks 3-5 and 7-8 of the programme.
Full access to my mentoring for 12 weeks
I make myself fully available through a group (Slack, Whatsapp or similar platform). I will be available daily for the duration of the programme to answer questions, give suggestions and analyse your attempts to bring the skills into practice at work. I will be available until one week after the last call.
Supporting materials
You will get a copy of the call´s presentations, worksheets, reading materials, audios, some videos with key theory points and ideas to practice in between the sessions (each week will have specific tasks and aims). This material can greatly support your integration, but you will take it at your own pace.
Practice buddies
You will have the opportunity to engage with other participants as practice buddies outside of class in your own schedule. I will suggest a one-hour call weekly of this sort of practice. This is an optional but highly recommended part of the course.
Course Aims:
This program focuses on fostering behavioural change through heightened awareness and specific skill development. It provides an "empathic skills toolkit" designed to align your actions with your core values and empower you to bring out the best in people. Throughout the course, you'll receive practical guidance and clear "maps" to scaffold your practice, enabling continued improvement beyond the program. Expect a hands-on approach that emphasizes practice, as understanding concepts alone won't translate into practical skills.
Key Areas of Focus:
Utilizing nonverbal communication deliberately, without manipulation
Enhancing the efficiency and connectedness of meetings and conversations
Cultivating honesty that strengthens connections
Inspiring and motivating collaboration while nurturing authenticity
Mastering empathic feedback for alignment
Balancing appreciation and evaluation to promote personal growth
Avoiding communication barriers and triggers
Leveraging influence for values-driven change
Translating strong messages into empathic language
Deescalating tension and redirecting toward collaboration
Conflict resolution and inclusive conversations
Fostering a culture of true collaboration and willingness
Balancing individual needs with organizational goals
Reviewing and shifting mindsets for inspirational and supportive communication.
Course Content
In this transformative journey, you'll delve into a comprehensive curriculum blending principles from Nonviolent Communication (NVC) with cutting-edge insights from neuroscience. These invaluable teachings will empower you to navigate various domains of empathic leadership, including:
Emotional Intelligence and Literacy
Develop the ability to identify and understand your emotions and needs.
Cultivate self-compassion and transform your inner critic into a source of self-empathy.
Master emotional regulation techniques to bolster your inner resilience.
Learn to stand firmly grounded in your deeply held values.
Empathic Skills for Connected Conversations and Meetings
Uncover the power of genuine honesty that fosters meaningful connections and supports personal growth.
Master the art of giving and receiving empathic feedback, fostering alignment and growth.
Explore appreciations and evaluations that nurture individuals' development.
Identify and overcome communication barriers and triggers that can provoke emotional reactions.
Harness the deliberate use of verbal and nonverbal communication to serve your objectives.
Acquire interruption skills for effective communication.
Learn to decipher and translate strong messages into language that serves life.
Develop empathic and convergent facilitation skills, ensuring the inclusion of all perspectives.
Embrace conflict as a transformative process that catalyzes growth and positive change.
Creating a New Empathic Culture
Inspire and motivate individuals to collaborate authentically, fostering a culture of radical yet compassionate honesty.
Utilize your influence to drive change that aligns with your core values.
Cultivate a culture of genuine collaboration and inclusion, moving away from competition and exclusion.
Skillfully de-escalate violence or tension, steering conversations toward collaboration and unity.
Strike a balance between individual needs and organizational goals.
Leverage conflict as a powerful strategy for learning and development.
Implement meeting structures that encourage participation and efficiency while honoring each individual's wholeness.
Your active engagement and practice are pivotal to deepening your comprehension and integration of these transformative materials. This course is designed to instigate a shift in your communication and relational habits, but it requires a commitment to embracing and practicing new approaches. Your dedication will be magnified as you experience relief, forge stronger interpersonal work relationships, and become a more effective leader. Unlock the potential within you and embark on a journey towards empathic leadership that fosters a culture of trust, collaboration, and positive change.